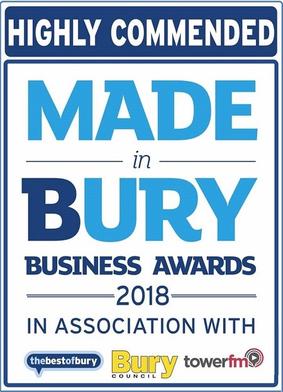 Our Success
It's been an amazing year and we're very proud as a company to have won an award at the Made in Bury Business Awards, in the category for most significant environmental impact. 
How We've Achieved Our Success
In 2018, Senior Waste Removals Ltd improved on our performance from last year as winners of the commended award for the Best in Class Award - Environmental Impact, in recognition to our commitment for the environment and towards recycling waste and rubbish.  In 2018, we attained the higher award and were highly commended. We can only grow from strength to strength and our company has now been awarded significant contracts by organisations such as Bolton Metropolitan Borough Council (BMBC). To get in touch with us and how we can offer you our award winning service, simply click on the link below.
Mayor Of Bury Presents Our Award
Senior Waste Removals are very proud to announce that this year we have successfully completed the 'made in bury business academy'. The plaque for the 12 month funded programme sponsored by Bury Council was presented by the new mayor of bury, Councillor Jane Black.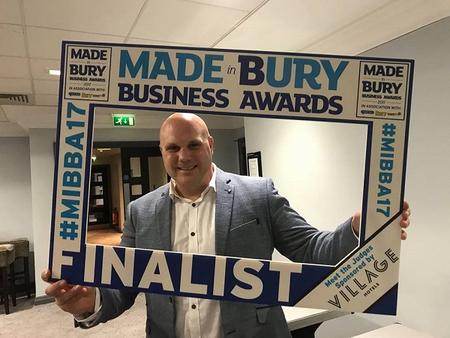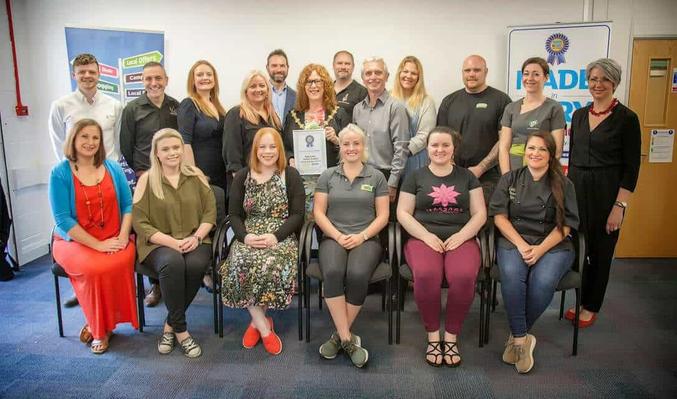 Warren Senior with some of the other business owners who have completed the academy in 2018.
Warren Senior seen here being presented with the plaque for successfully completing the Made in Bury Business Academy, with Debi and Phil Fellone from Made in Bury Ltd.