Senior Waste Removals Ltd are licensed waste carriers and can take away most types of waste and rubbish. That includes general household waste such as bin bags, and garage clearances for example. In fact, anything that is unwanted and you can't fit it in your car to take to the tip, we can come and collect it in our special purpose vehicle.
Licensed Waste Carrier
There are regulations and laws relating to who can and who cannot remove and dispose of waste and rubbish. This generally includes all types of household rubbish, such are old packaging and bin bags. Typically waste from commercial premises, may include plastic and glass and this type of waste is often recycled. It is therefore important to know that we have a duty of care in disposal of these items.
Recycling Unwanted Items
Our policy is to try and recycle as much of the items we collect. This can be all types of materials from wood to metal, plastics to glass and paper.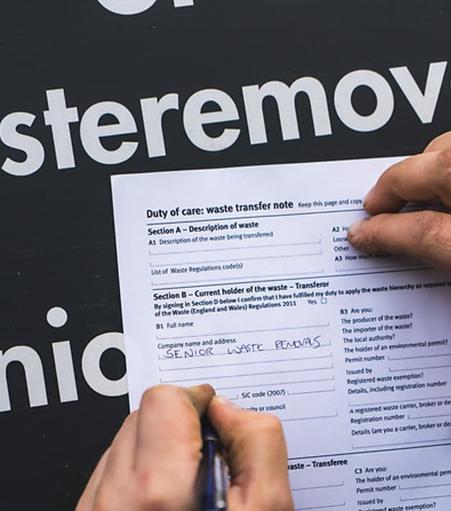 Household Waste And Rubbish
If you have a large amount of household waste you would like us to collect, we request this is bagged and ready to take away. This applies to such things as food waste and garden materials. 
Building Waste Materials
If you're having building work done on your property,  you can expect a lot of rubbish that needs to be taken away. This can be anything from old baths, to kitchen cupboards and plaster and brickwork.