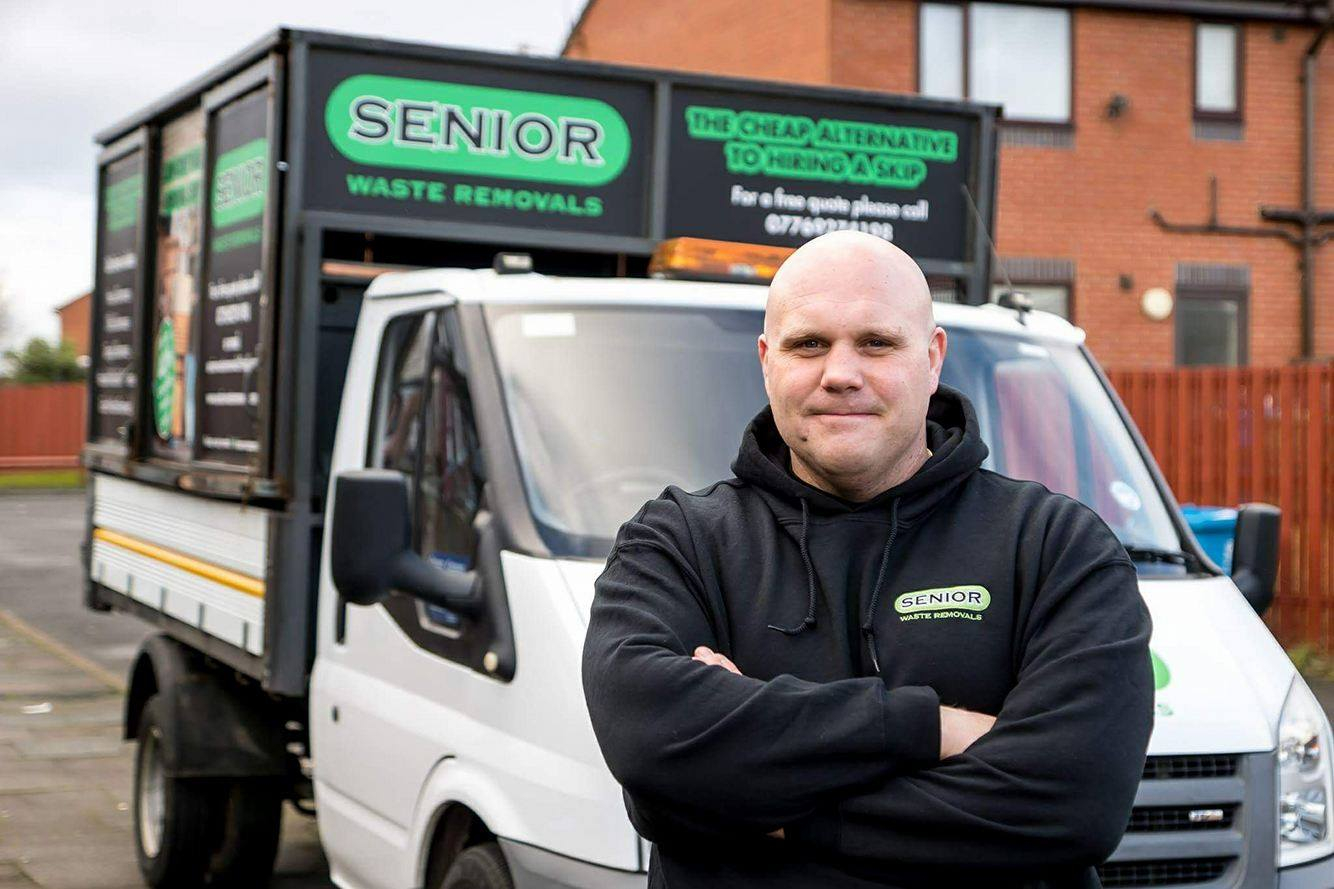 Up To 40% Cheaper Than Skip Hire
Depending on the type of waste, Senior Waste Removals can be up to 40% Cheaper than skip hire.

How can we save you money by taking all your unwanted waste and rubbish? It all depends on the type of waste. We'll take away your unwanted rubbish, you won't even have to pay for a permit with us, unlike you do with skips.  Read further for more info.
Quite simply, hiring a skip can have its benefits and drawbacks. Rather that having a skip sat outside your property for days on end, and your neighbours throwing all of their unwanted rubbish into what you've paid to hire, Senior Waste Removals will come and take away all your rubbish and give you a quote beforehand. So no unsightly piles at the end of your drive, and we do all the loading.

What types of waste do we take?
Whilst we can take away virtually all types of waste and rubbish, there are certain restrictions about the type of waste and we are more than happy to discuss your requirements and feel free to get in touch with us.
Tap on the round image here to view more details about what types of waste we can remove.