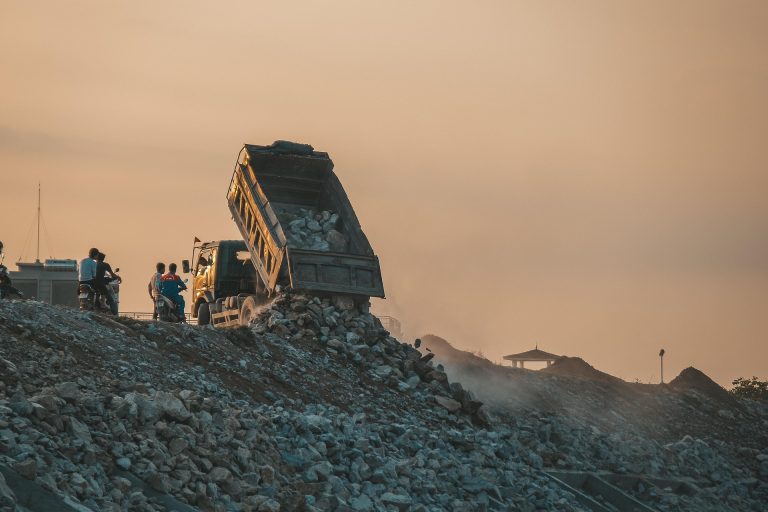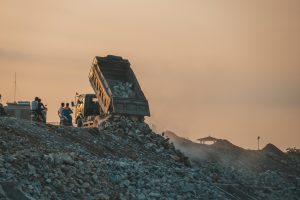 A Top-Quality Bury Rubbish Collection Service
In this blog the Senior Waste Removals team will provide you with more information regarding the rubbish collection and disposal services that we provide to the people of Bury and the surrounding areas. So, keep reading to learn why we're one of the top Bury rubbish collection services out there today, and click the links to be taken to other pages – some here on our site, some elsewhere – containing even more valuable information.
A Top-Quality Bury Rubbish Collection Service
Bury Rubbish Collection: The Current Situation
While here in the Metropolitan Borough of Bury rubbish collection is typically handled by the council, in the modern world practising good waste management is no longer a simple task of putting waste in the bin and waiting for the council to collect it. We'll take a closer look at why that is shortly, but it is a fact that there are some things that council refuse staff aren't allowed to handle and can't be taken as part of a standard refuse collection. In situations where this is the case, where you have waste items that you want disposed of but can't turn to your regular council collection team for help, Senior Waste Removals could be the solution you need.
A Top-Quality Bury Rubbish Collection Service
Understanding Rubbish
Before we delve into the specifics of our rubbish collection service, it's important to understand the nature of the waste we produce here in Bury. Household rubbish typically comprises of organic waste, various types of recyclables, and increasingly e-waste. Businesses and industrial sites will also produce these kinds of waste too, but they're also more likely to produce hazardous waste or heavy or bulky items as a result of their activities, and there's nothing stopping these kinds of items turning up during domestic disposal jobs too. Each of these categories requires a unique method of disposal to minimise their environmental impact, and anyone disposing of the waste really has to be ready for any kind of waste on any job they attend. That's why you want professionals taking on the work, and that's why you want Senior Waste Removals.
A Top-Quality Bury Rubbish Collection Service
Understanding the Environmental Impact Your Rubbish Can Have
Each form of waste has a unique environmental footprint. For example, plastics contribute to landfill overflow and can pose a threat to marine life and other forms of wildlife, and there are a number of other potential hazards too. As a result, it's important that waste items are disposed of responsibly, and often this means turning to a practice that's very important to the Senor Waste Removals team – recycling. Senior waste removals see recycling whatever we can as part of our efforts to protect the place we call home from harm, and conserve it well for future generations too – so wherever possible we will look to recycle the waste that we collect. This page of our website can tell you more about recycling with Senior Waste Removals.
A Top-Quality Bury Rubbish Collection Service
Dealing with Bulky Items, Scrap Metal and e-waste
Bulky items like beds, mattresses, white goods, items of furniture etc. can pose a unique challenge in waste management due to their size and/or weight, as can scrap metal, or e-waste due to the harmful substances that it can contain. At Senior Waste Removals, we offer specialised services for the safe and environmentally friendly disposal of these items.
A Top-Quality Bury Rubbish Collection Service
How We Offer A Superior Rubbish Collection Experience
Our rubbish collection services in Bury go beyond just picking up your trash. Our team of professionals is trained to handle and dispose of waste responsibly, and we also offer doorstep collection, and service by appointment, making it more convenient to manage your waste well without disrupting your daily routine. Even better, we'll do it all with a friendly and approachable attitude too!
A Top-Quality Bury Rubbish Collection Service
The Rules and Principles That We Work To
Our work is guided by our own commitment to environmental sustainability and customer satisfaction – but because we are a licensed waste carrier in the UK there are also certain legal commitments that we must adhere to as well – the waste carriers' duty of care and the Waste (England and Wales) Regulations 2011 amongst others. These regulations, alongside our own commitment to do so, are your guarantee that when you call in Senior Waste Removals to deal with your waste items, they will be disposed of properly.
A Top-Quality Bury Rubbish Collection Service
Our Service Area
Our Bury rubbish collection service covers commercial businesses and industrial sites as well as domestic waste collection. It is available all across town, and in other nearby communities like Prestwich, Ramsbottom and Radcliffe, too.