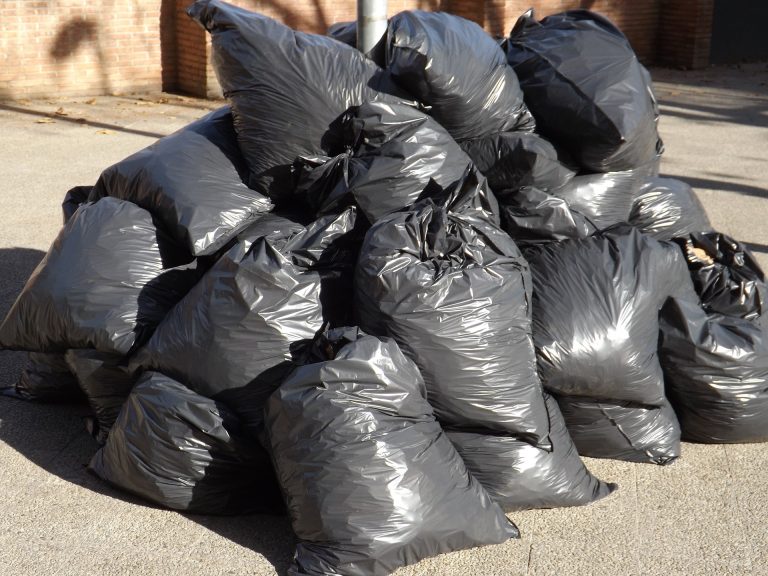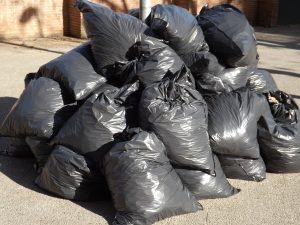 Reliable Rochdale Rubbish Collection
In today's world, efficient waste management is an essential service for maintaining clean and healthy communities. In Rochdale, we at Senior Waste Removals are your partners for reliable Rochdale rubbish collection at a fair price – and this blog will show you why!
Scheduled Rubbish Collection in Rochdale
Rubbish accumulation is a constantly recurring problem. Rochdale Council provides one solution to this problem via their regular refuse collection rounds, and when many people think of Rochdale rubbish collection it's these scheduled and regular services that come to mind- but they're not your only option when it comes to Rochdale rubbish collection.
Why You Might Need a Private Waste Collection
While the municipal waste services in Rochdale do a commendable job, there are some items that they can't take – but which nevertheless need to be disposed of. If you find yourself in this situation then a private waste collection company like us could be just what you need. From handling oversized or particularly heavy items to dealing with certain types of potentially hazardous waste, our teams and vehicles can take a wider range of waste items, and cover a broader spectrum of services than council waste disposal teams can.
Our Approach to Waste Disposal in Rochdale
There are two main disposal facilities in Rochdale – Chichester Street, and Spring Vale. You'll see us at both of these facilities fairly regularly, but it's worth remembering that our commitment to effective waste disposal in Rochdale goes beyond mere rubbish collection. Our collections staff are trained in the proper collection of all of the different waste items that we collect, and when working on a job we follow a defined process which covers every step of the journey that a waste item will take from your property to its final destination.
Other Services Provided by Senior Waste Removals
Recycling
As a responsible company, we believe that recycling should be part of modern Rochdale rubbish collection practices, and so our team makes every effort to recycle as much of the waste we collect as possible.
Metal Waste & Scrap Disposal
Unsafe disposal of metal waste poses potential harm to both people and the environment. We at Senior Waste Removals provide a comprehensive solution for the safe disposal of metal waste and scrap materials.
Collection & Disposal of Bulky Items
At Senior Waste Removals, bulky items are something of a specialty, and just like any other jobs we take on, when collecting your bulky items our waste collection professionals work as quickly and diligently as they can, ensuring minimal disruption to your day.
Collection & Disposal of E-Waste
Electronic waste (or 'e-waste') is a growing concern in today's digital age, and one of the biggest challenges that effective Rochdale rubbish collection must face up to. Improper disposal can lead to harmful chemicals leaking into the environment. We offer a responsible e-waste collection and disposal service, in accordance with environmental agency guidelines. Trust us to handle your e-waste efficiently and safely.
House Clearances (Including Clearances For The Bereaved)
Perhaps because of the wide range of jobs that we're able to take on, we're also highly experienced In full house clearances – so if you're moving, or if you're a landlord with some leftover furniture or other items on your hands after the end of a tenancy, give us a call. In addition to 'regular' house clearances though, we also specialise in sympathetic and respectful house clearances for bereaved families, and take great pride in being the people often called in to help families out at a particularly difficult time.
Where Do We Serve In Rochdale?
No matter your location within the borough, our fleet is ready to reach you and take care of your rubbish collection needs. From the bustling town centre of Rochdale itself to the quieter suburbs, and even the other communities of Heywood, Middleton and Littleborough – our services cover every corner, ensuring no part of Rochdale is left behind in our mission towards a cleaner, healthier borough.
Conclusion
At Senior Waste Removals, we are committed to providing reliable Rochdale rubbish collection services. Our broad range of services, professional approach, and dedication to customer satisfaction set us apart in the waste management industry. Contact us today to schedule your rubbish collection and disposal-because a cleaner Rochdale starts with responsible waste management. Choose us for your Rochdale rubbish collection needs, and experience the difference we bring to waste management.