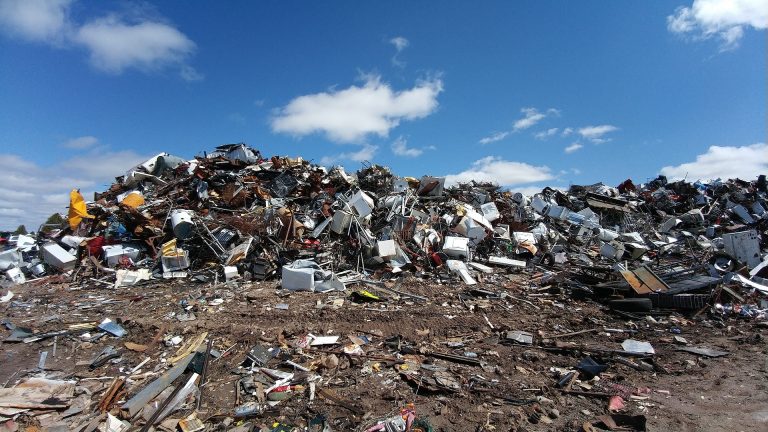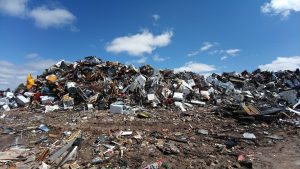 Rubbish Collection Bolton Residents Can Rely On
When it comes to waste and rubbish collection Bolton residents already have a reliable municipal service and a wide range of private waste management businesses to choose from. In this blog however, the Senior Waste Removals team will show you why we are the best choice from amongst all of those private firms to take on any household, commercial, construction, commercial or garden waste job that you may have on your hands, tell you more about waste management in Bolton, and more about how we go about providing rubbish collection Bolton residents can rely on – let's get started!
Municipal Bin Collection in Bolton
When they think about rubbish collection Bolton residents will most likely think of the municipal refuse collection service provided by Bolton Council. This is in most cases a perfectly acceptable service, but there are times when council refuse collection teams won't collect or empty a bin. Notably, one of those times is if the lid will not close, and while the council does offer a collection service for bulky items, there are a lot of strings attached to that service and it may not be as flexible as you need it to be in order to fit into your busy schedule.
With these things in mind, whilst we don't fault the council's collection services at all – they do provide the sound basic rubbish collection Bolton residents need on a week-to-week basis – they don't work for everyone all of the time, and it's highly likely that sooner or later people in Bolton will find a waste item on their hands that they can't turn to the council to get rid of. What do you do then?
Alternative Methods of Rubbish Collection Bolton Has At Its Disposal
In an effort to help with sorting waste put out for rubbish collection Bolton council have provided the area's residents with four different wheelie bins, as follows:
Beige Bin:
Bolton's beige bins are intended for waste paper and cardboard products
Burgundy Bin:
In Bolton your burgundy bin is intended for glass, plastic and metal household waste
Green Bin:
The green bins provided by Bolton Council are intended for biodegradable waste, such as raw or cooked food waste and most forms of garden waste.
Grey Bin:
The grey bin is where Bolton residents should put any waste items that don't go in their beige, burgundy, or green bin.
One of the reasons why Bolton Council is making this effort to sort waste is so that it can be recycled more completely, and more of the materials that go into the waste products that Bolton residents throw out can be re-used to make new items. There are two recycling centres in Bolton – one at Hurstwood Court on Raikes lane, and another on Salford Road.
Bolton Council aren't the only ones with a passion for recycling though – it is one of our core principles at Senior Waste Removals to recycle as much of the waste we collect as possible. It's one of the things we can do to look after the planet, participate in the fight against climate change, and undo some of the damage caused by the ways we (as a society) used to make things and the ways we used to dispose of waste items in the past – so don't be surprised if you see our vehicles at these sites!
Other Services That The Senior Waste Removals Team Can Provide
Our business is centred around the safe, responsible disposal of waste. Often this means regular household waste and the other  waste types that we mentioned in the opening paragraph of this blog, however, we know that the rubbish collection Bolton residents need covers more than these services alone, and that's why we've expanded our service offering beyond those core operations. Today in addition to 'standard' rubbish collection Bolton can rely on, Senior Waste Removals also provide specialist waste collection services for scrap metal and electronic waste, and we can also be called upon to carry out property clearances too. For more information about these services please click the links in this paragraph to be taken to a dedicated page for that service on our website.
Want to Learn More About the Rules and Regulations that Govern how we Operate?
No problem – because we are a licensed waste carrier in the UK there are a number of different pieces of legislation that we must comply with under the terms of that licence, including the Waste (England and Wales) Regulations 2011, and the waste duty of care. In addition, we're also happy to have our credentials and processes challenged under the S.C.R.A.P. code, as it gives us a chance to show our professionalism, and gives you the peace of mind of knowing that we're handling everything in the proper manner.